Expert Witness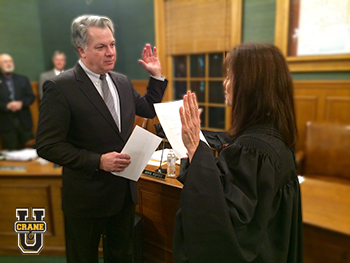 Need an experienced Expert Witness? Crane U is your best choice!
Years of real world industry experience give us the ability to provide detailed expert witness testimony and investigation services for litigation involving crane accident cases.
Our expert witness team has been a cornerstone of the crane industry for over 60 years, having operated over 200 types of cranes for construction, general industry, mining, and crane rental companies.
Looking for a crane Expert Witness with a great reputation? Crane U is the one to call.
Call us at 855-9CRANEU (855-927-2638).
Expert Witness for Crane Accident Cases
As one of the most competent and trusted sources for Expert Witness Testimony, our detailed investigations yield the facts surrounding the incident. Throughout the entire process of litigation, we offer our clients unparalleled support in: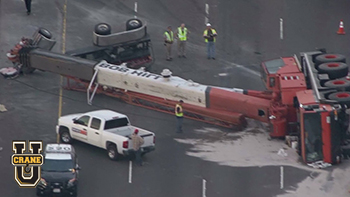 Accident Investigations: Get the unbiased answers from all those involved from our detail report.
Accident Reconstruction: We'll put together all the pieces of the puzzle for a very clear picture of how, when and why the accident occurred.
Litigation Support: Our Expert Witness investigations can prepare you for what you may face in the courts.
OSHA Hearings: With a deep and clear understanding of OSHA policies and standards, we can provide you with an inside view of what they're looking for.
The bottom line is that when you hire us, you're getting the most comprehensive Expert Witness service available anywhere.
Reputable Expert Witness Service
Our reputation as one of the country's best Expert Witness professionals had retained by one of the most prominent law firms, Fulbright & Jaworski. They counted on us to deliver the information they needed in a timely fashion.
Adding to our credentials is our Expert Witnesses, Scotty Gaut. He has an immense and well documented background in the crane industry. Read all about his experience by clicking on his pictures below.
We provide Expert Witness services throughout the United States and Canada.