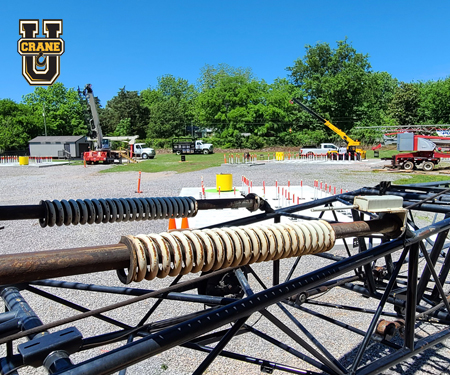 When it comes to crane services, we've been in this industry for decades and have experienced just about everything. Our knowledge and first-hand experience make Crane U a great resource for almost anything crane related.
Full Service Crane Company
We go way beyond crane training, inspection, and certification preparation. More and more crane operation companies are calling on us for:
Crane Inspections
Expert Witness Testimony
We've served as an expert witness and given testimony in crane accident cases for prominent and reputable law firms. Having over a half-century's worth of industry experience gives us the credibility to uncover the facts.
Looking for testing or an expert witness?
We do it! Call: 855-9CRANEU (855-927-2638)
or 205-478-2050 now!
Certified Crane Operators
Ever heard the saying about putting your money where your mouth is? How about the one where it says if you're gonna talk the talk, you better walk the walk? At Crane U, we personify both of those anecdotes.
Every one of our crane trainers and instructors is a certified crane operator. They each have years and years of real world crane experience and knowledge. What that means is, we know what we're doing when it comes to cranes, their safe operation and certification preparation.
So, whether you need an industry expert to testify in a crane accident case or you need accurate load testing, our services have you covered. Add to that the convenience of nationwide locations, our ability to travel to you and our affordable pricing and you've picked a winner.
We provide crane services Nationwide, including: Alabama, Georgia, Tennessee, Louisiana, Ohio, Kentucky and Indiana.