Nationwide Crane Inspections, Operator Training & Safety Testing.
Welcome to Crane U. Not only do we offer the most expansive crane training available, but we also offer affordable training and inspections of forklifts, aerial lifts, overhead cranes, and more.
Onsite. Online. Train the Trainer.
Come to us or we'll come to you! We offer a comprehensive, fully stocked training facility if you need it. Want to use your equipment? Perfect, we'll meet you there. You choose the time, the place, and the method. We'll deliver comprehensive training and certification that exceeds your every expectation.
Make your job easier. And your jobsite safer.
Let us improve your workplace and help your company stay in compliance by providing heavy equipment and safety training for your employees, and meticulous equipment inspections.
We know safety is
your #1 priority
Dependable training and inspections are critical to a safe workplace and to the success of your projects.
That's why we are:

Nationwide

Available 24/7

Always prepared

Always on-time
At Crane U, we provide the most comprehensive, professional, and effective services to each of our customers — every day, every time, without exception.
The Gaut name has been synonymous with the crane industry for over 60 years. It all began with my uncle Jack Gaut, who just this year, celebrated his 84th birthday by climbing a 200-foot crane to perform an inspection. My father, both my brothers, and I have since followed in his footsteps. My personal knowledge base regarding cranes is a culmination of 28 years' worth of real-world experiences. And while on-the-job training is invaluable, I've often thought how helpful industry-specific classes would have been along the way. This thought process eventually led to the inception of Crane U.
Executive Team
At the very top of our Nationwide Crane Inspection, Training & Certification Company, you'll find a lifetime of real-world crane experience, knowledge, and compassion for Crane Operators everywhere.
Scotty Gaut
President | 205-478-2050 | scotty@craneu.com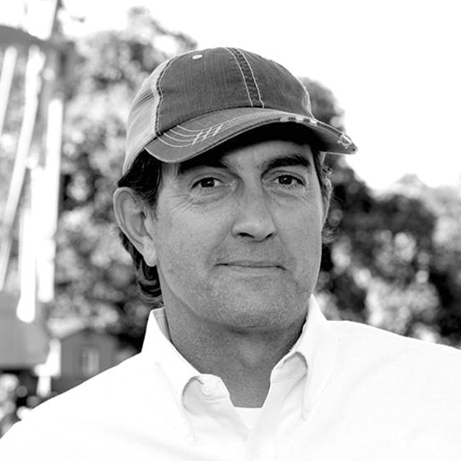 Scotty's Bio

Scotty Gaut has been a cornerstone of the crane industry for over 27 years. Gaut has extensive crane operation, inspection, and management experience, having worked for CraneWorks and Steel City Crane — crane rental companies serving energy, construction, and industrial markets — before opening Crane U in 2010.

He has operated over 50 types of cranes from two to 800 tons, assisted crews with the movement of the largest cranes in the fleet, and organized the erection and dismantling of lattice boom cranes.
---
Eric Gaut
Inspector & Trainer | 205-617-7993 | eric@craneu.com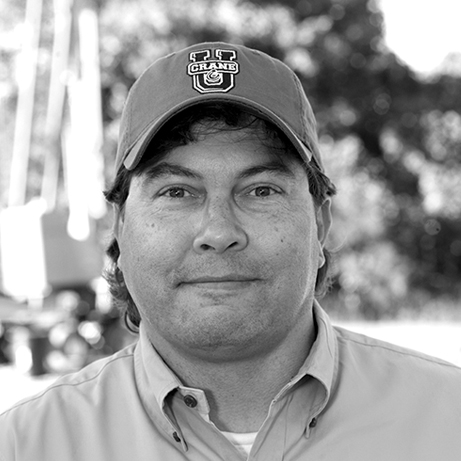 Eric's Bio

Eric has worked with cranes for more than 20 years in positions ranging from oiler to operator, to branch manager. He started his career in 1996 as a rigger with Reliable Rentals and most recently has served as a Project Manager for CraneWorks in Birmingham, Al.

During his tenure at CraneWorks, Eric planned critical lifts for Southern Company, Duke Energy, Brasfield and Gorrie, Gray Construction, the Army Corp of Engineers, and NASA. He was also the first runner-up in the 2015 Crane Operator and Rigger National Championship.

His current professional certifications include NCCCO Operator, NCCCO Rigger, and NCCO Practical Examiner. He is also OSHA 10 trained and a Certified Rigger/Signalperson. Eric brings his extensive industry experience as well as his love of the business to the CraneU team, where he will be responsible for heavy equipment training and inspections, as well as lift plans.
---
Nikol Gaut
VP of Sales | 205-746-5850 | nikol@craneu.com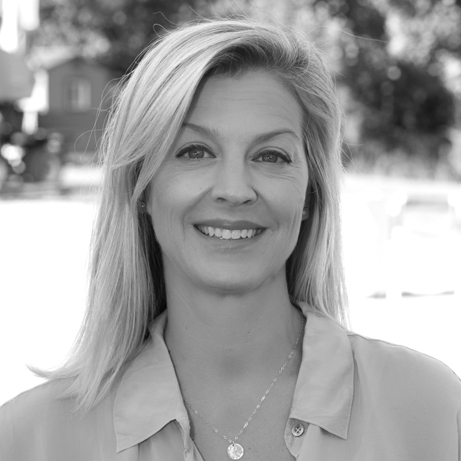 Nikol's Bio

Nikol brings a vast range of experience to Crane U, from construction, to sales, to customer service. At Crane U, Nikol will leverage this valuable experience to facilitate growth, manage personnel, and enhance the company's customer service capabilities.

Her exceptional organizational skills and familiarity with the crane and rigging industry enable her to provide excellent customer support to our customers nationwide. Nikol graduated from the University of South Alabama with a degree in Communications and Criminal Justice.

During her 20-year career, she has held training, sales, customer service, and management positions with Blue Cross/Blue Shield of Alabama and CraneWorks. She is a Certified Rigger/Signalperson and also an authorized approved Trainer for AWP and Forklift Training.
---
Trey Taylor
Inspector & Trainer | 205-789-0007 | trey@craneu.com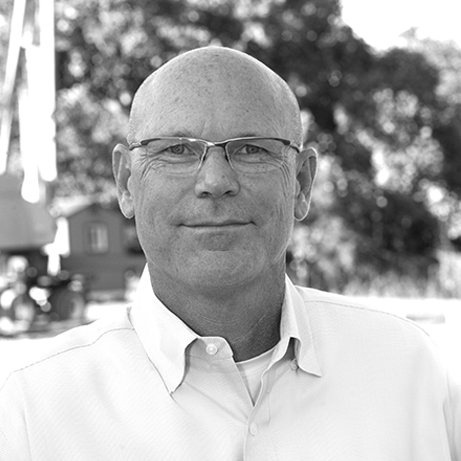 Trey's Bio

Trey Taylor has been working with cranes for almost 30 years. Not only does he have 15 years of operator experience under his belt but also many years of managerial work.

He understands both sides of the job which is important for what we do. Trey joined Crane U in 2019 as an Inspector and Trainer. Trey plays a huge role in making sure all of our customers are well taken care of.

He has inspected cranes, forklifts, MEWP's, and qualified many operators to operate such equipment. Prior to joining Crane U, Trey was a branch manager for a well-known crane rental company and a crane operator at Taylor Crane Rental & Rigging.

He is NCCCO certified and holds multiple qualifications including but not limited to inspector, evaluator, NDT Administrator, Practical Examiner.
---
Carl Jones
Inspector & Trainer | 205-213-2025 | carl@craneu.com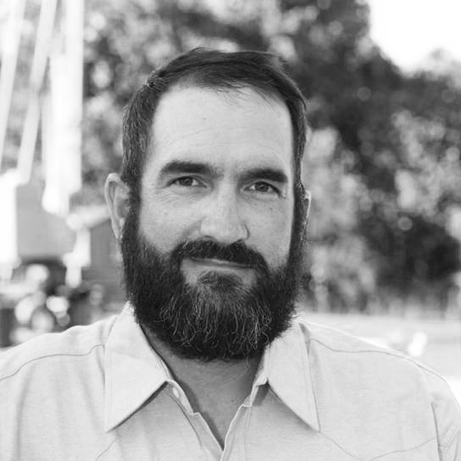 ---
John Gaut
Nashville Branch Inspector & Trainer | 615-589-6050 | john@craneu.com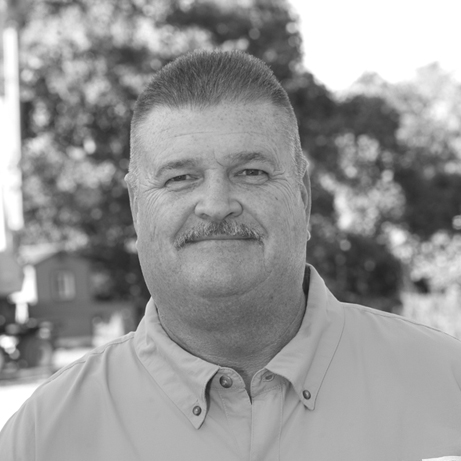 John's Bio

John Gaut has been in the crane business for over 30 years. He has been operating cranes for nearly 25 years while also doing years of managerial work. He understands both sides of the job which is important for what we do. John joined Crane U in 2018 as an Inspector, Trainer, and one of our best Salesmen.

He is the head runner for our Nashville Branch. He has inspected cranes, forklifts, MEWP's, and qualified many operators to operate such equipment. Prior to joining Crane U, John was a branch manager at a well-known crane rental company for many years.

He is NCCCO certified and holds multiple qualifications including but not limited to inspector, evaluator, NDT Administrator, Practical Examiner.
---
Drew Woodrow
Mobile Branch Inspector & Trainer | 205-478-5590 | drew@craneu.com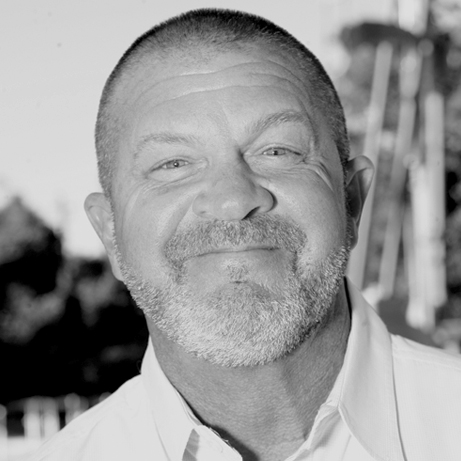 Drew's Bio

Drew Woodrow has over 18 years in the construction industry including commercial, industrial, and marine construction. This experience includes working as superintendent and project manager across multiple trades.

Projects included Laketown Wharf, Shores of Panama, and Tidewater in Panama City Beach, Florida, as well as Chalmette High School, Hammond Regional Hospital, and Coushatta Casino in Louisiana, just to name a few.

Drew worked in operations as a project manager on the MC-252 Deepwater Horizon Oil Spill Response in the Gulf of Mexico, 2010-2011. He joined the Crane U team full-time in 2017. His responsibilities with Crane U include training and safe operation of cranes, forklifts, mobile elevated work platforms, and other heavy equipment.

Drew holds the following certifications: Certified Crane Operator, OSHA 30, MSHA Part 46, IncidentCommand System 100, 200, 700, 800, SafeGulf, and Confined Space.
---
Frances Gaut
NCCCO Program Coordinator, Accounts Receivable | 205-540-0250 | frances@craneu.com

---
Madison Locarno
VP of Operations | 205-478-8331 | madison@craneu.com