New OSHA Crane Operator Evaluation
Have you heard about the new OSHA Crane Operator Evaluation Law? OSHA just passed a new federal law requiring crane operators have an evaluation performed on them.
Pay attention! This totally revises the original 2010 mandate for Crane Operator Certification.
Don't go without having your OSHA Crane Operator Evaluation!Crane U can get your operators compliant quickly and affordably.
Call: 855-9CRANEU (855-927-2638) Today!
The new law went into effect on December 9th, 2018. Because of this, our customers and employers of crane operators from around the country are calling us for information related to the following:
Operator Evaluation
Crane Operator Form
Crane Operator Evaluation
Crane Operator Evaluator Form
Qualified Crane Operator Evaluation
New OSHA Crane Operator Evaluation Ruling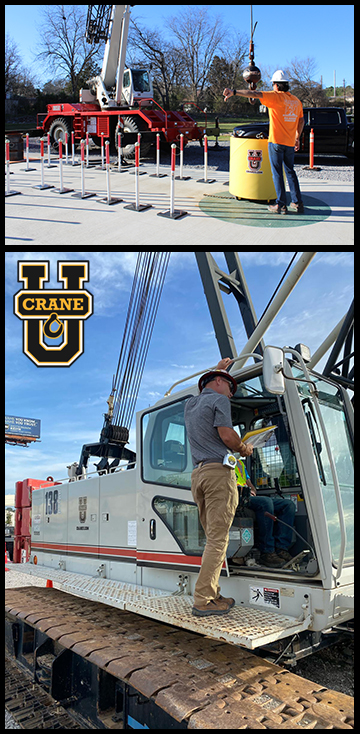 On November 7th, 2018, the Occupational Safety and Health Administration (OSHA) published their final ruling about Crane Operator Certification Requirements.
The final ruling states that, "employers are required to train operators as needed to perform assigned crane activities, evaluate them, and document successful completion of the evaluations."
There is some good news. According to OSHA, it goes on to say that once employers have properly evaluated and documented their crane operators, they will only need to do it again on new equipment.
One thing that hasn't changed is the need for Crane Operator Certification. In the final section of the new OSHA Crane Operator Evaluation Law, it states that all Crane Operators must be, "certified or licensed, and receive ongoing training as necessary to operate new equipment."
Finally, the OSHA requirements for evaluation and documentation are mandated to become effective on February 7, 2019.
OSHA Crane Operator Evaluation Service
If ever there was a time to not procrastinate about getting your crane operators compliant with OSHA, it would be right now. Thankfully, we can help you and our crane operators quickly. Crane U provides all of the new OSHA Crane Operator Evaluation and Certification services you have to have.
From crane inspections to the best crane operator certification, evaluation and training, we offer our services where ever you are. We're fast, efficient, affordable and available right now to get you and your operators fully compliant.
Crane U provides the New OSHA Crane Operator Evaluation requirement services to companies and crane operators across the US, Canada & Mexico.